WHO IS ARCADIAMINERALS?
Arcadia is a Namibia focused diversified explorer, mainly focussed on battery metals.

The minerals currently under investigation consist of the advanced Swanson Tantalum project and the Battery-Metals portfolio consisting of the Kum-Kum Nickel Project, the Bitterwasser Lithium-in-Brines and Lithium-in-Clays Project and the Karibib Copper Project.
The Karibib project also contains significant gold exploration potential. The Company's project portfolio is displayed below.
CORPORATE STRUCTURE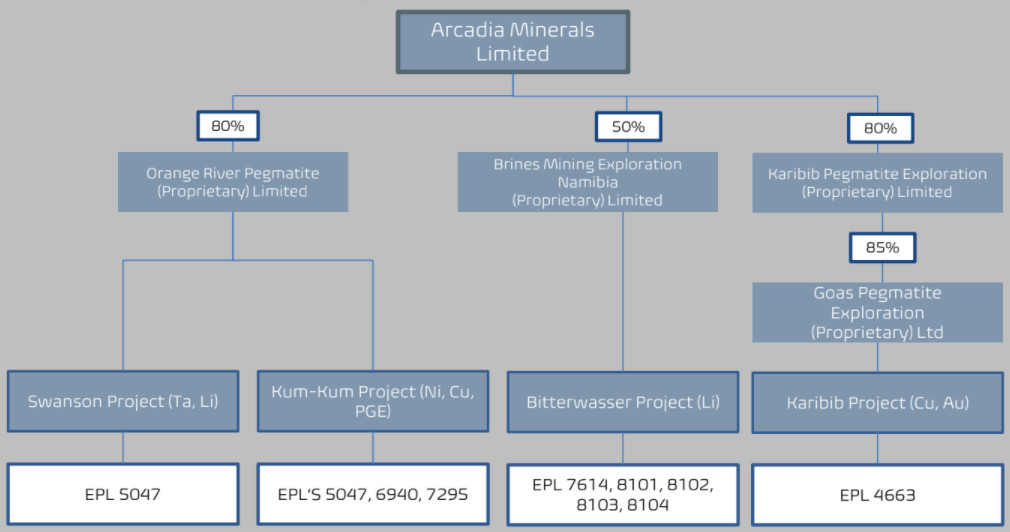 COMPANY PROJECT PORTFOLIO
The Swanson Tantalum project holds the promise to underpin the core value proposition of Arcadia's character as a diversified explorer and envisions providing early cash flows that could increase shareholder value, by fulfilling expenditure requirements of the exploration assets, when required.
At this project 15 shallow and near horizontal pegmatites are being explored over one of the 6 pegmatite-swarms present on the property.
Drilling has shown some of the Swanson pegmatites to be amenable to opencast mining operations.
Existing test-work results indicate that the average grade of 15 pegmatites is around +420ppm (which is considered high grade by global standards). Five additional pegmatite swarms remain in the area that are yet to be explored.
Mineralogical studies at the Kum-Kum Nickel Project indicated magmatic-hosted Ni-Cu-PGE massive sulphides.  Historical drilling in the 70's and 80's, which were drilled up to depths of 200m, returned results of 0.21% – 0.58% Nickel over mineralised widths of up to 30m, and 0.30% – 0.50% Copper over the same widths. In addition, surface sampling completed by Arcadia returned results of 4.62 % Ni and 6.3 % Cu. 
Interestingly, PGE sampling on surface returned 0.51g/t – 1.03 g/t mineralisation.
The Karibib Copper and Gold Project is located in the prolific Damara Belt with mines such as Tsumeb 77 Mt @ 4% Cu & 3.5% Zn, Kombat 15.6 Mt @ 2.6% Cu & 1.5% Pb with 3g/t Ag and Otjikoto  29 Mt @ 1.5 g/t Au (1.4Moz), Navachab 27 Mt @ 2.6 g/t Au (2.3Moz) and Osino Resources' (OSI.V) recent Twin Hills discovery (wide intercepts from 10m of up to 189m @ 0.64g/t to 2.6g/t over a strike of 3km) with a maiden resource of 430kozAu. 
Over the Karibib Copper and Gold Project, the Company will be chasing a regional magnetic structure identified from regional geophysical data, which is 1-2km wide and 20km in length. At the extremities of this corridor historical results and Company results were returned from sampling.  At Gamikaubmund, located on the southern extremity, an av. 2.4% Cu, 17.23 g/t Ag, 1.25 g/t Au & 0.33% WO3 was returned.
At Gamikaub, located on the northern extremity, values returned were av. 2.72% Cu, 56.7 g/t Ag, 0.45 g/t Au & 0.23% WO3.
The Bitterwasser Lithium-in-Brines Project exhibits first order attributes that are considered inherent to lithium-in-brine deposits similar to that which are found in the "Lithium Triangle" and in Clayton Valley, Nevada, USA. 
Confirmation of this could potentially reveal a new province of Lithium-in-Brines deposition and will be a first for Africa. 
The Bitterwasser Lithium-in-Brines project contains a compelling source of mineralisation (the Brukkaros Volcano), an arid climate at the same latitudes as the South American deposits to enhance evaporation, a Karoo Basalt basin containing deep seated faults, elevated geothermal activity and a closed basin containing potassium and Lithium and Boron rich clay pans. 
What remains to be tested is the lithium content of the brines that are known to exist. 
If economical grades are encountered, it is expected that significant value could be added to the prospects of Arcadia.
All the above projects hold potentially company-transforming and rapid value creation prospects.
Arcadia's primary focus will be continued exploration of the Swanson Tantalum Project, including completion of a feasibility study. The Company also plans to advance the exploration of the Kum-Kum, Karibib and Bitterwasser Projects and seek to investigate additional exploration opportunities within Namibia, which may present themselves from time to time. Funds will be used for ongoing drilling, geophysics, geochemistry, feasibility studies, working capital and costs of completing the listing.
The board of Arcadia has significant expertise and experience in the exploration industry and will aim to ensure that the Company's financial resources will be utilised in a cost-effective manner to advance Arcadia's business strategies. 
The board is represented in Australia by independent non-executive directors Mr Michael Davy and Mr Joseph van den Elsen, both of whom have wide experience in the governance of ASX companies.  Mr Johan le Roux is the third non-executive director and is the Business Development Manager of SPH Kundalila (Pty) Ltd, a leading mining services provider that is a wholly owned subsidiary of Arcadia's cornerstone shareholder, the JSE-listed Raubex Group Limited. 
Raubex is a global contract mining, infrastructure development and construction materials supply group. 
The board is assisted by Ms Kyla Garic who acts as its Company Secretary.
The executive team has a wide range of experience globally, and particularly in Africa, in taking projects from exploration into production.  Both Jurie Wessels (Executive Chairman) and Philip le Roux (Chief Executive Officer) hold track records in the identification, funding, development and management of exploration and mining companies.  
The executive directors are assisted by a team of experienced geologists, finance professionals and valued local partners. The CEO, Country Manager and Chief Geologist resides in Namibia and provides Arcadia with the ability to promote the necessary relationships and retain a network of consultants and advisors to make Arcadia a successful enterprise. The Executive Chairman resides in South Africa, but has work-residency status through a work permit to be present in Namibia on a regular basis. 
The presence of Arcadia's in-Country team led by the executives reduces the possibility of Covid-19 delays being experienced.
The Company listed on 25 June 2021. As such the prospectus of the public offer, which can be found below, must be read in addition to the information on this website as it contains detailed information about the company, as well as the risks of investing in the Company, and we encourage you to read it carefully.
MEDIA & PRESENTATIONS
Investor Presentation DOWNLOAD
Company Prospectus DOWNLOAD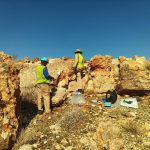 IPO listing around the corner, meet the dynamic management team
BOARD MEMBERS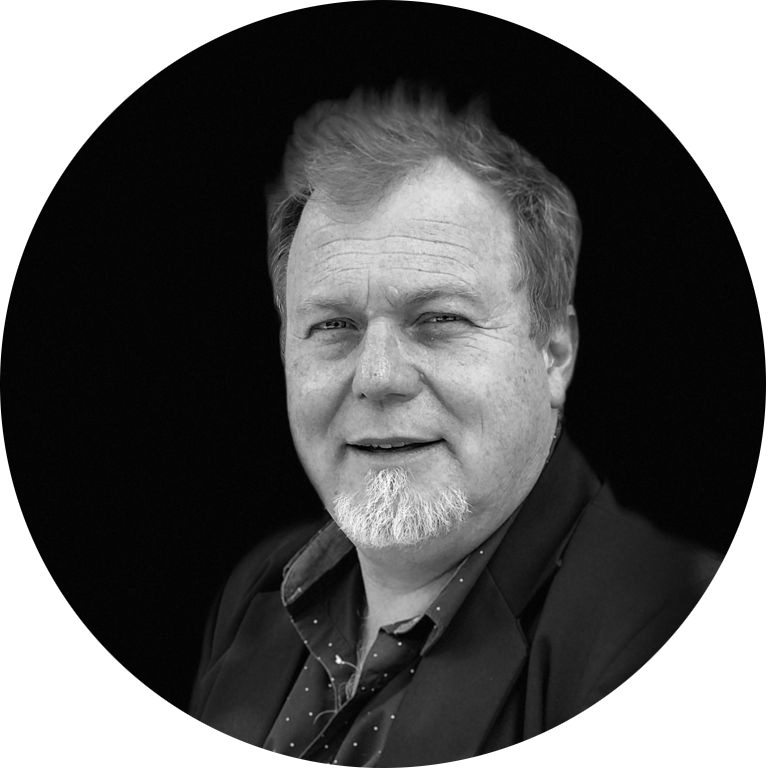 Jurie Wessels
Executive Chairman
Based in South Africa
Jurie has 24 years' experience in the exploration industry and co-founded a number of exploration and mining companies including public companies such as Bauba Resources Ltd (BAU.J), GoldStone Resources Ltd (GRL.L), and Vanadium Resources Ltd (ASX:VR8) where he is currently executive chairman. Jurie acted for various exploration companies in Africa, South America and Europe and practised as a minerals lawyer up to 2003, but is still admitted as an attorney (non-practising) and a notary of the High Court of South Africa.
---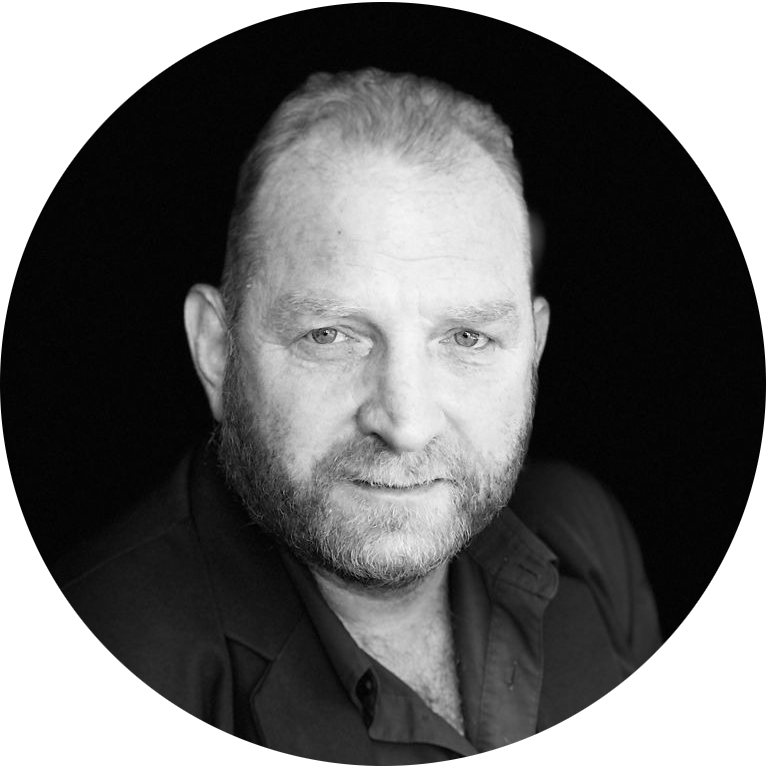 Philip Le Roux
Chief Executive Officer
Based in Namibia
Philip has 30 years' experience in exploration, mining and economic geology, with extensive exposure in different geological terrains worldwide. He commenced his career as a Mine Geologist for Gencor Limited, then became a Mining Analyst for the Industrial Development Corporation of South Africa and operated as an independent consultant to several junior and mid-tier mining companies. Philip has progressed numerous projects from greenfields to feasibility and into production. Philip was responsible for progressing the projects that are the subject of the acquisitions by Arcadia from a technical point of view. Philip is member of the Geological Society of South Africa and holds an Honours Degree in Geology from the University of Stellenbosch.
---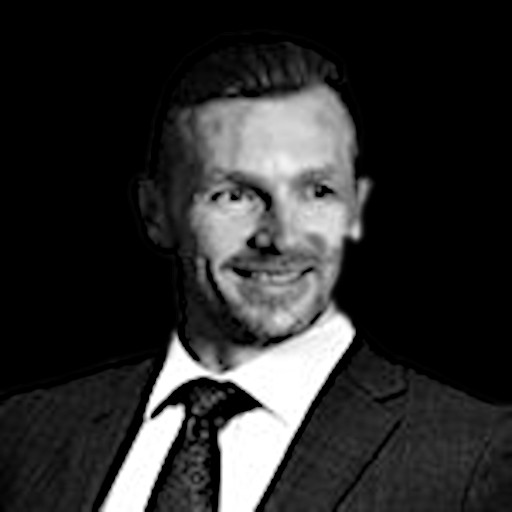 Michael Davy
Independent Non-executice Director
Based in Australia
Michael is an Australian Accountant with over 15 years' experience across a range of industries. Michael is currently a director and owner of numerous successful private businesses. During the past five years Michael has held directorships in several ASX listed companies and is currently the Non-Executive Chairman of Raiden Resources Limited (ASX: RDN) and a Non-Executive Director of Vanadium Resources Limited (ASX:VR8).
---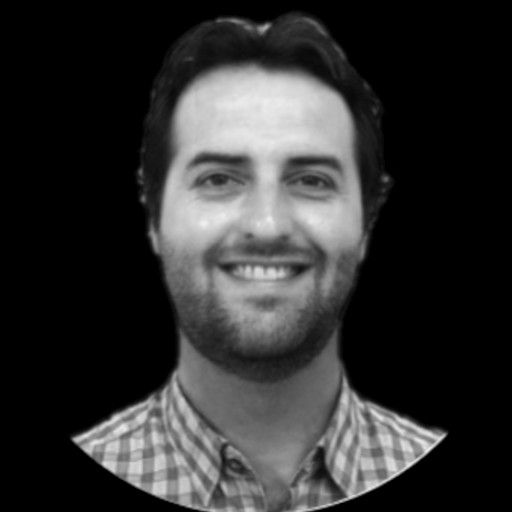 Johan le Roux
Based in South Africa
Johan is a business development executive with an accounting background. For the past 12 years, he has been the Business Development Manager of SPH Kundalila (Pty) Ltd, a leading mining services provider that is a wholly owned subsidiary of JSE-listed Raubex Group Limited. Johan holds a Bachelor of Commerce degree from Stellenbosch University and a Master of Business Administration from the University of Stellenbosch Business School.
---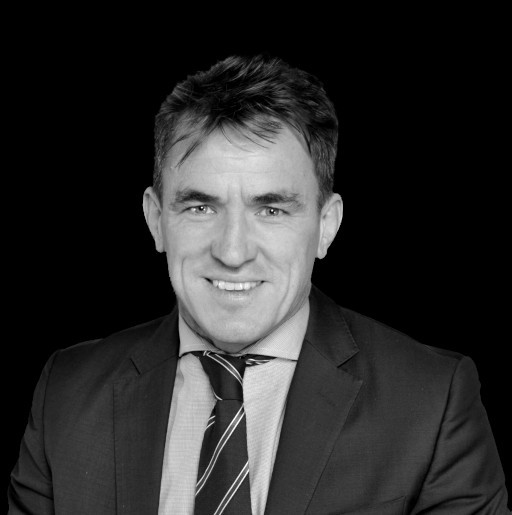 Joseph Van Den Elsden
Based in Australia
Joseph is currently the Executive Chairman of Ronin Resources, a privately held exploration and development company advancing a portfolio of projects in Colombia. Prior to this Joseph was an associate director with UBS and held a comparable position with Goldman Sachs JBWere. Joseph is an experienced company director having been a Non-Executive Director of Ascot Resources Ltd (ASX:AZQ), the Non-Executive Chairman and subsequently Managing Director of MHM Metals Ltd (AXS:MHM) and serving as a current Non-Executive Director of OAR Resources Ltd (ASX:OAR) and Ookami Limited (ASX:OOK).
---
MANAGEMENT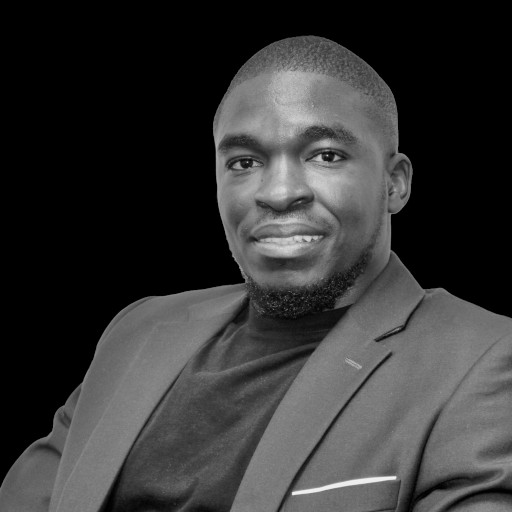 Lisias Pius
Country Manager
Based in Namibia
Lisias is an entrepreneur and businessman. He is a founding shareholder of ORP, Karibib and BME and is a Namibian resident. Lisias has business interests in farming and minerals exploration. Lisias holds a B.Comp.Sc (Hons) Digital Forensics and B.Comp.Sc Degree in Systems Administration & Networks.
---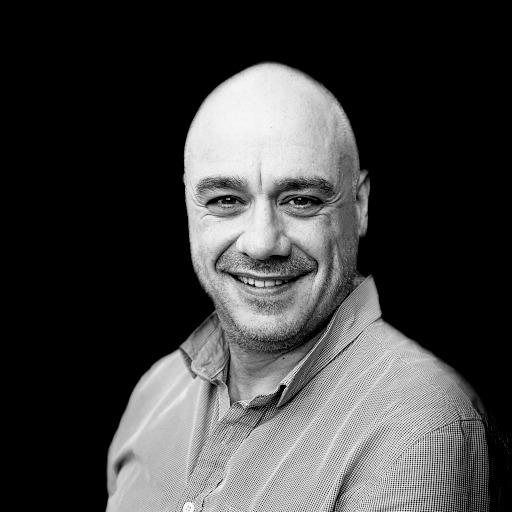 Daniël Ellis
Chief Financial Officer
Based in South Africa
Daniël is a practising Professional Accountant in Cape Town, South Africa and has 24 years' experience in the accounting industry. During the last nine years Daniël acted as accountant for a number of publicly listed companies, including AIM listed GoldStone Resources Ltd (GRL.L) and ASX listed Vanadium Resources Ltd (ASX:VR8). Daniël holds B Acc and B Compt (Hons) degrees.
---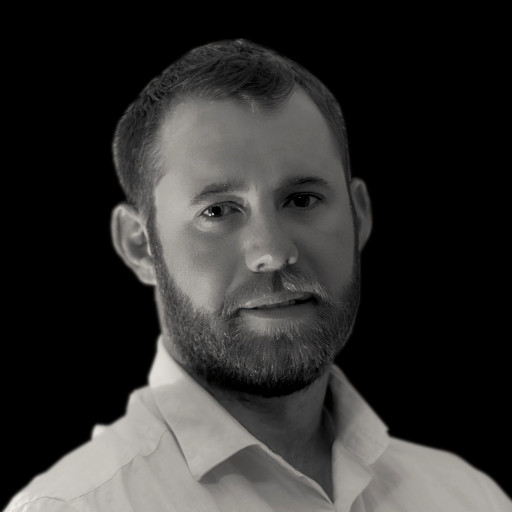 Laubser Pepler
Geologist
Based in Namibia
Laubser holds a B.Sc. (Hons) degree in Applied Geology from the University of Stellenbosch and is nearing the completion of his Masters in Exploration Geology degree at Rhodes University. He has vast experience in the management of multi-commodity field exploration programs and mineral resource data collection throughout various projects in Africa. Laubser is a member of the Geological Society of South Africa and is in the process of registering as a Pri.Sci.Nat. (SACNASP) geologist.
---

Registered office in Australia and Local Agent address
108 Outram Street, WEST PERTH WA 6005
Telephone: +61 8 6158 9990
Email: info@arcadiaminerals.global

Registered office in Guernsey
Oak House, Hirzel Street
ST PETER PORT, GY1 3RH, Guernsey